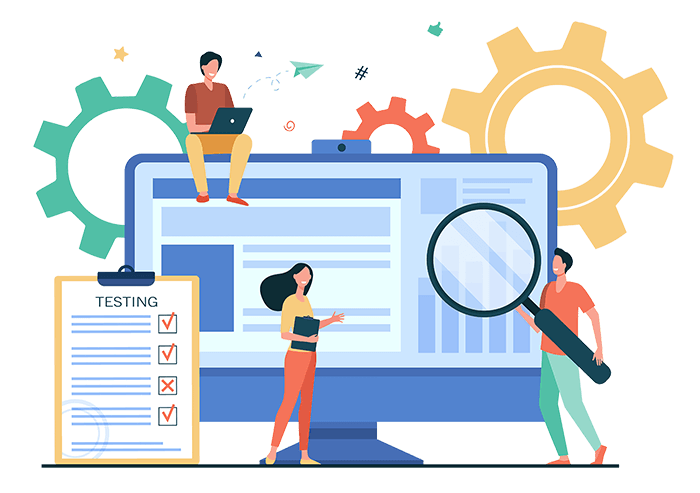 At PixelQue Software, our focus goes beyond testing. Here, quality assurance is not an act, it is a habit. As the world's technologies change, so must the ways of business. This is especially true when it comes to how you reach customers, potential or otherwise.
Our mobile application development division is eager to help you connect with more customers through a custom-developed iOS, Android, and/or iPad application. To make things easier, PixelQue Software will be there for you through every step of the cycle, even so far as helping you strategize for the right launch on an ideal app store.
Our team uses the newest and most modern methodologies to build innovative mobile applications for Android and iOS platforms, and our services with advanced features are known to increase profits for our clients. We will listen and, using the latest technical skills and frameworks, design your app to best fit your specific needs and requirements.
Only delivering the product is not what we believe in but we also believe in delivering a bug-free product. Testing the functionality and complete working application is ensured by our team of Quality Analysts. This testing could be automated testing or manual testing. Our team of quality analysts and developers ensures that you receive the product as per your mentioned requirements.
We are experts in the following testing skills
Automated testing
Manual testing
Using different kinds of testing tools and techniques
Testing in different and multiple scenarios
Rational and logical thinking
Test planning and documentation
Following the agile methodology
Software Development Life cycle(SDLC) management skills
Ability to analyze the priority of the bug found