Web Application Development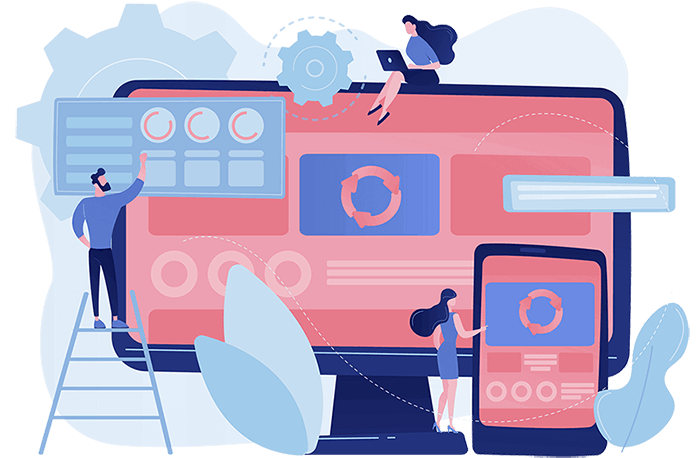 When a simple website isn't enough, let our web application development division help you put your idea into practice on the web. We will be with you from conception to deployment, ensuring your project launches successfully. No need for bandages and duct tape. We will produce a custom web application that will transform your business.
Our team takes a two-pronged approach to web application development. In full life cycle projects, we will take complete responsibility – including software design and analysis, implementation, testing, and integration. We will collaborate with your IT professionals to jointly analyze your product needs, design implementation, testing, and integration with your current systems.
Innovative application development supported by quality results is all PixelQue cares about. We at PixelQue have competencies related to Custom, CMS, Social context, and E-commerce. Developers at PixelQue have experience working with Creative content management, Data Management, Analysis, and System integration.
Here at PixelQue Software, we deliver no less than innovative application development supported by quality results. Your satisfaction is our priority. Our team members are experts in their fields and competent in creating applications including custom CMS, social context, and e-commerce. They have experience working with structured frameworks and using architectural procedure development. And all of our talents are paired with the latest technology and tools, including Model-view-controller (MVC), which allows us to use a variety of development interfaces