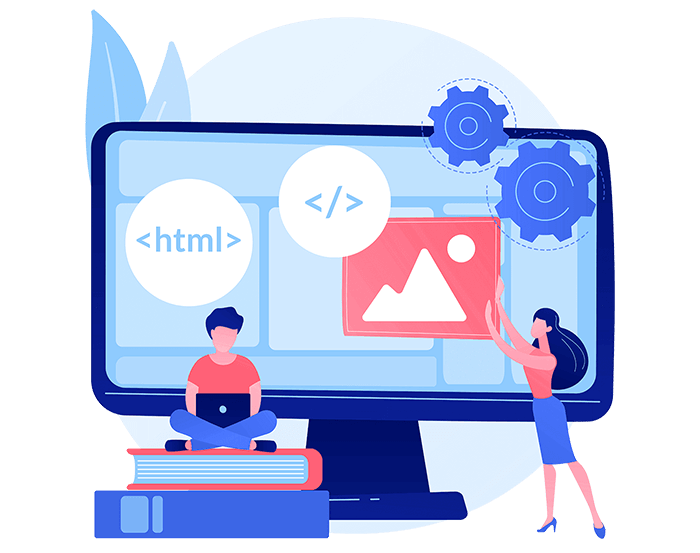 Our websites are designed and developed to respond to user behavior and to work with every platform, orientation, and screen size. Here at PixelQue Software, we believe that web design is more than just designing pages with content and graphics. Web design is your company's image laid out for the world to see, and your website's functionality could make or break you.
Our responsive website development division, working in tandem with our developers and technical team, will follow the principles for creating effective website design. To create a truly effective website for you, our collaborative teams will follow your company and market trends to evaluate the needs of your company and your users and implement your website in a way that will best attract traffic.
At PixelQue Software, we always try to be innovative and find new ways to develop and design complex requirements – and we live by the motto, "outshine the usual flow of development."
Web designing at PixelQue
The appealing look of an application, the website is something that users always look up to. Web design goes hand in hand with functionality. PixelQue Software see to it that design is also given the justified along with the functionality. More the responsive and UX-designed site, application more it will be appealing to the users.
The team at PixelQue says that the users appreciate quality and credibility.
PixelQue team believes that users don't read, they can.
Web users are impatient and insist on instant gratification.
Give control to the users.
The users expect an appealing site.
The UI of a product or the website is updated as per the defined standards.
The look and feel never get outdated as they are updated as per the present ongoings in the web design.
Creating logos, icons, or images with the help of 'Photoshop'.
We follow the basic standards of how the UI should be displayed with predefined guidelines which include how the content is written i.e. in uppercase or lowercase.